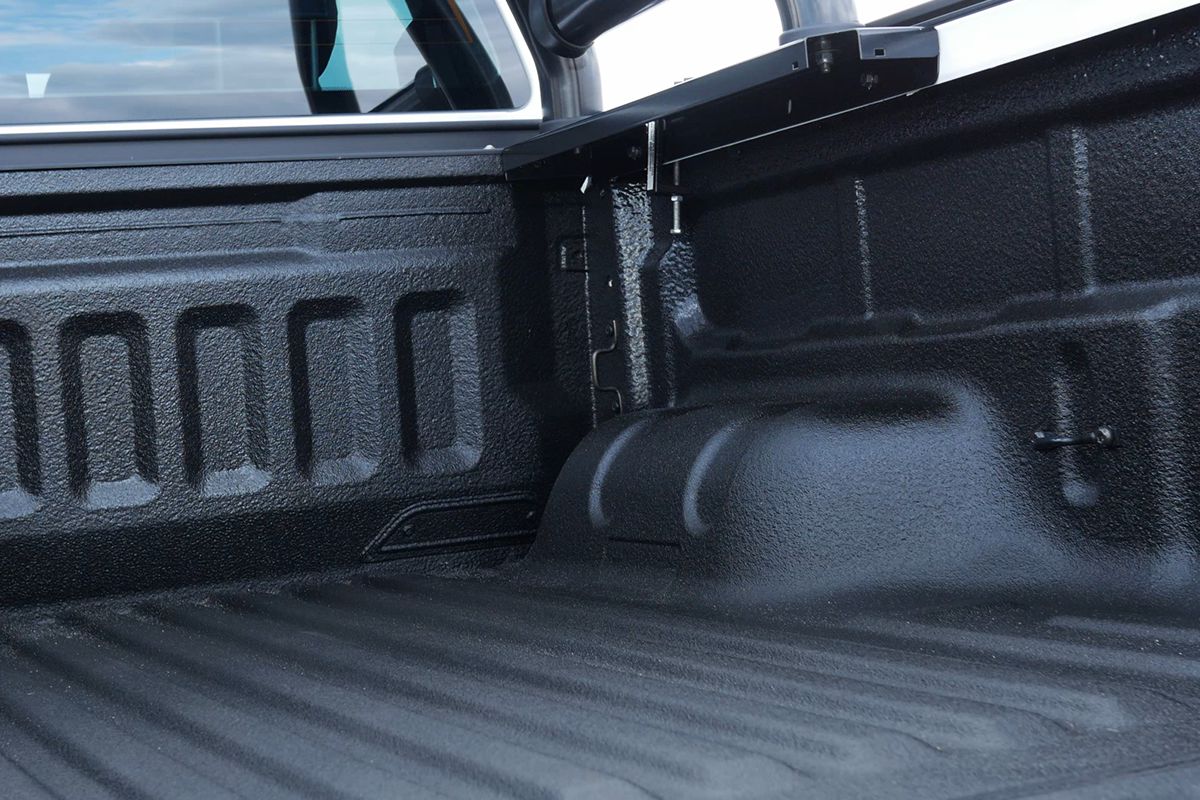 01 Jun

Everything you Need to Know About Truck Bed Liners
Everything you Need to Know About Truck Bed Liners
Truck bed liners are the best way to ensure that your bakkie is fully protected against the elements. These liners are used on the inside of the truck bed, which is often exposed to sun, salt, sand, chemicals, acids, rain, hail, and various other damage that causes corrosion.
Most vehicles are sold without any liners. Metal beds will very quickly end up with rust and other damage. Investing in truck bed liners will keep your truck protected and also increase the resale value of your vehicle if you plan to sell it in the future.
A Guide to Truck Bed Liners
In this guide, we take a look at some commonly asked questions relating to truck bed liners. Here's what you need to know.
What types are available?
Bakkie liners include a few different types. Many vehicle owners get bed mats, assuming that these will provide adequate protection. Although they are the cheapest option, they are not cost-effective. This is because they only protect the floor of the truck bed. There are plenty of gaps and corners that are uncovered, which defeat the purpose of the liner. Other types include drop-in liners that are made for various truck models. These are usually made of plastic and, while fitted to vehicle models, they are not custom-made for specific vehicles. Then there are spray-applied liners such as Rhino Linings. These are sprayed to the bed of the truck, fitting the unique contours of the vehicle and filling every corner. They dry in minutes and ensure full protection, with an air and water-tight bond.
What are they made of?
Cheaper liners are made of rubber or plastic, or sometimes a composite. Good quality spray-coated liners are made of 100% polyurethane. Unlike other polyurethane/polyurea blends, this material is extremely durable, long-lasting and water-resistant. It is also slip-resistant, meaning that your cargo is less likely to move around in the bed.
Why do you need them?
Liners are needed mostly to prevent the metal interior of the truck bed from corroding over time. As many trucks are driven in every possible condition, many carrying heavy loads, the need to prevent corrosion is essential. Rust can quickly lead to holes and other damage that rapidly reduces the value of your vehicle. A good quality liner will not only protect your truck bed, however. It will also protect cargo and passengers, with a secure liner that is seamless, smooth and finished.
If you are looking for a trusted supplier of spray-coated liners, Rhino Linings is here to help. Find your nearest dealer or contact us today to learn more about our truck bed liners.