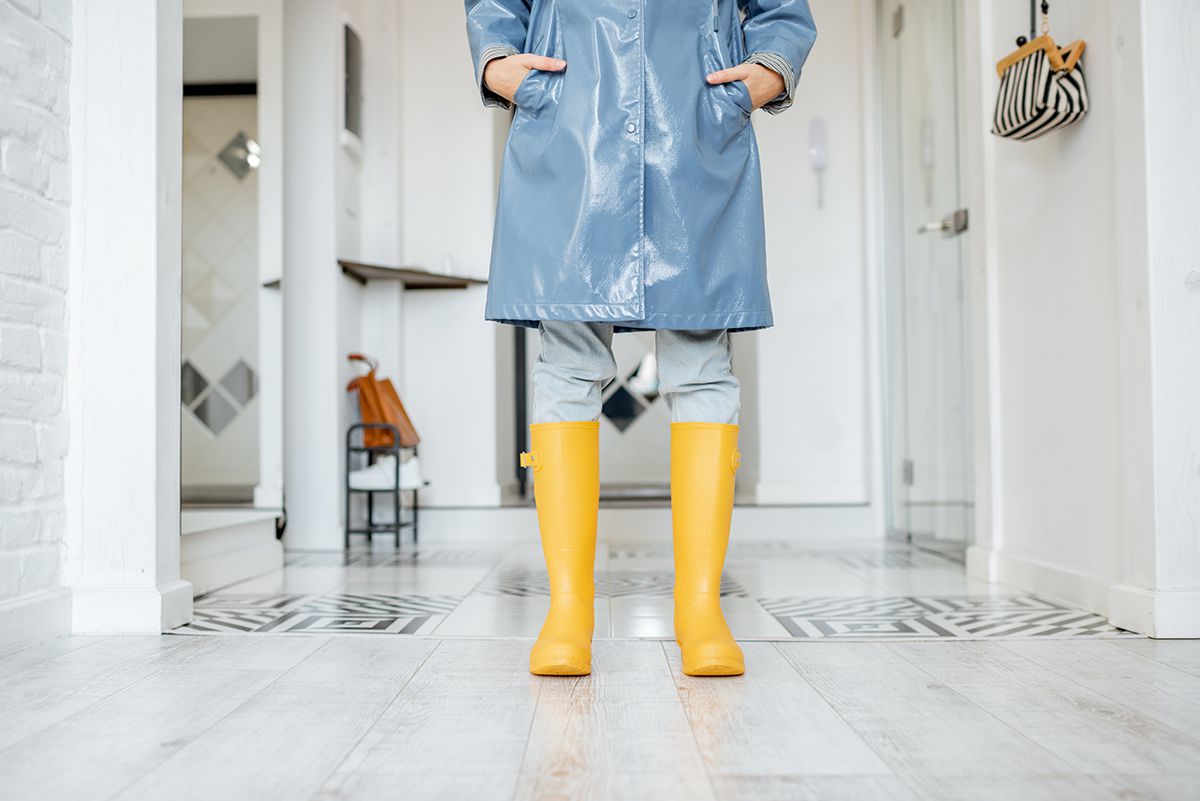 21 Apr

Wading Through Waterproof Flooring
Wading Through Waterproof Flooring
Waterproof flooring is used in both residential and commercial premises. This type of flooring is essential for any area potentially affected by moisture, spills or wet weather conditions. It can be used in areas such as kitchens and bathrooms as well as outdoor areas such as balconies or decks. Thanks to its water-tight seal and air-tight material, the flooring provides fully resistance against all moisture. Waterproof flooring is also non-slip – something that is highly important in areas prone to water exposure.
Everything You Need to Know About Waterproof Flooring
How exactly does waterproof flooring work and what else should you know about this type of flooring? We have put together a short guide to help you get all the information you need.
How does it work?
Rhino Linings coatings are made of elastomer, which is sprayed onto the flooring. This material conforms to the material of the floor, creating a seamless bond that cannot be penetrated by water or air. It is an ideal choice for surfaces that sheet membranes cannot be applied. It fits into even the smallest corners easily. Elastomer has the ability to expand and contract within the building's normal thermal cycle. It is fast-acting once it has been applied, making floors usable soon after they have been sprayed.
Where can it be applied?
Our flooring sprays can be used in many different ways, in homes, businesses and various other environments. Some of the most common outdoor applications include exposed rooftop areas and parking areas, as well as balconies, decks, and other areas that are exposed to water or damp. They are also used in various indoor areas. High-moisture areas such as bathrooms, mudrooms and kitchens are an excellent choice for this type of flooring. Essentially, however, this type of flooring can be used in any area you need to be secured and protected against water damage, slips or other potential risks caused by wet floors.
Why is it an investment?
Waterproofing helps to increase the durability of your premises' floors. Water can cause a lot of damage if it is left unchecked. Non-waterproofed floors have numerous risks in the event of water exposure. Damp, mould, corrosion, flooding, and other problems can be costly and difficult to resolve. In some cases, structural damage to walls and doors can also be a risk if flooding occurs. Investing in good quality waterproofing is the best way to save in the long-term, protecting your floors and your building's integrity.
As the trusted leader in spray-on liners and waterproofing, Rhino Linings has a long history dating back over 40 years. Find your nearest dealer or contact us now for more information on our waterproof flooring applications.